I'm not a fan of writing about myself in the third person. It always struck me as silly. If I leave anything or anyone out, it is most definitely by design, but only for brevity's sake.

While I will most certainly be presenting myself in a favorable light, you can rest assured that this is as factual an account as I can muster.

Early Years
An older friend once told my mom that I was a "latent genius." While I'm not sure exactly what he meant, I've since taken it to mean that I was quite lazy.

Never one for practicing, I developed the habit of picking things up by ear (quickly), instead of learning to read the notes. This did not sit well with any of the instructors my parents paid to teach me, and although I've since become almost adequate as a sight-reader, I still tend to rely on my ear first.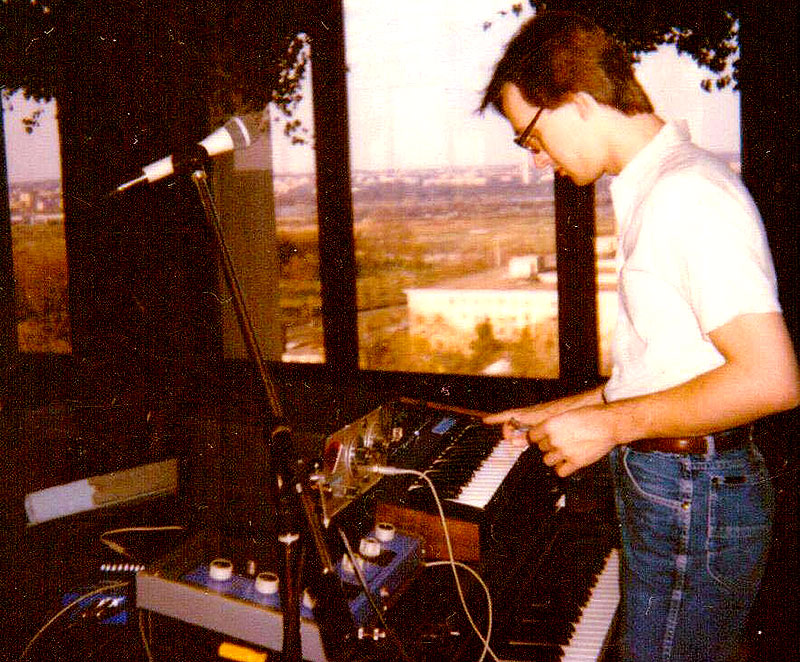 I started playing in bands well before I was technically qualified. It helped that everyone else was just as bad.

I played anywhere - anytime - and wasn't all that good for a very long time.

But as the old man and others proclaimed in Monty Python and the Holy Grail, "I got better!"